Garage Door Repair
Back To Our Services
Garage door repair is one of our specialties at Garage Door Co. Sherwood. We have established a reputation as an emergency garage Door Company because we are available for work all day, every day. We fix garage spring problems the most often, but we can also provide other services. We will perform your garage door repair in Sherwood with your family's safety in mind. When you know that your garage door has been repaired properly, you can rest assured that you have made the right choice.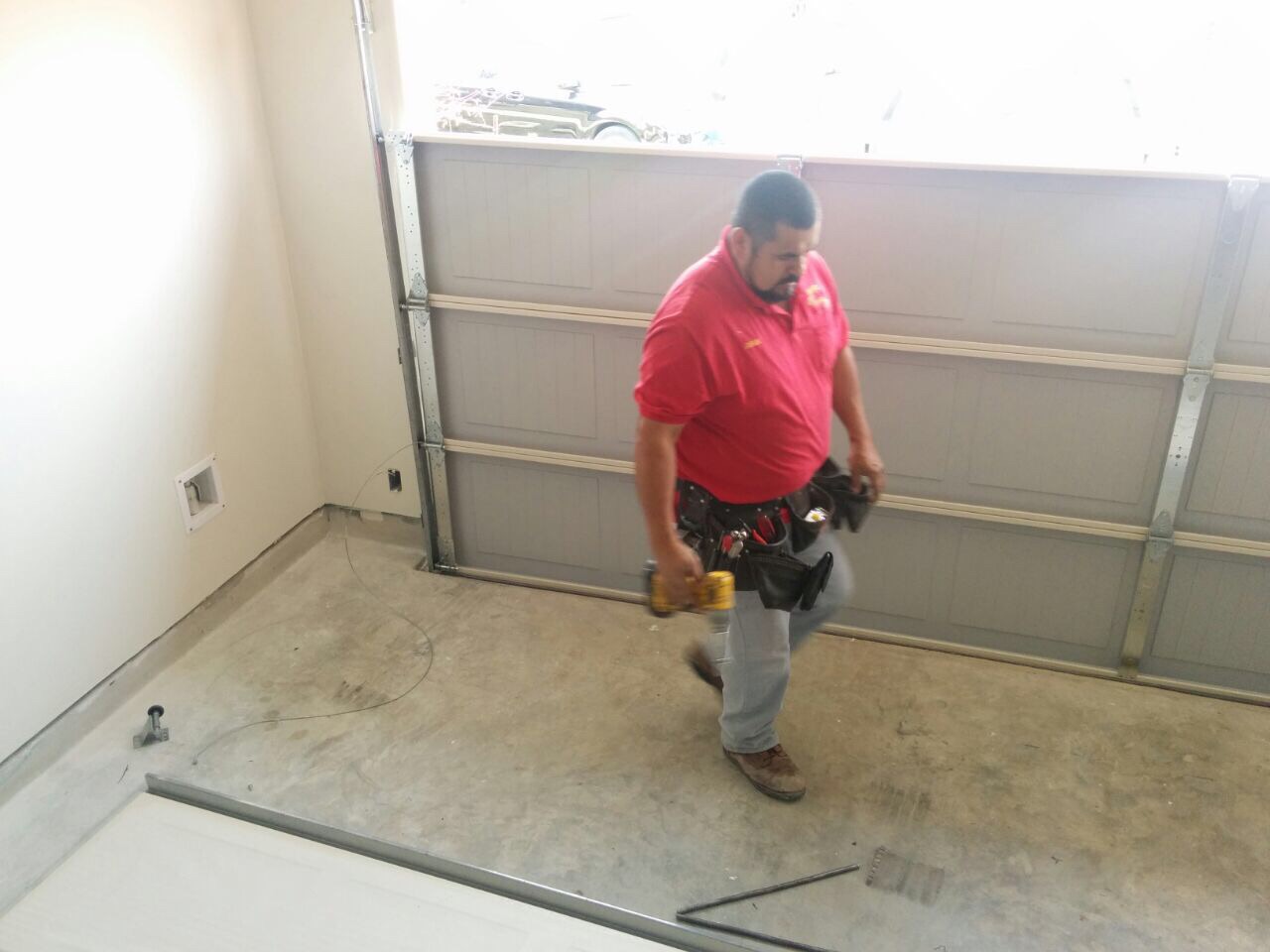 Our specialized company provides a complete array of garage door repair services. We are experts in fixing panels, parts and openers of all types and makes regardless of their brand or age. Via our emergency same day service, urgent problems are resolved effectively and swiftly. Whether there is a need for opener rail repair or a remote control replacement, a perfect job is completed in the shortest time. Precision and dexterity are the factors which determine the quality of our garage door installation and replacement services. The work is done meticulously so that every component is in its right place and functions superbly. The initial level of performance, safety, and security is effectively retained in the longer term when comprehensive maintenance is provided.
How We Can Help
At Garage Door Co. Sherwood, we are skilled in performing any type of garage door repair that you need. Our services include:
Replacement of garage doors
Torsion spring's repair
Extension spring's repair
Cable repair
Replacing panel
Help with garage door's off track
Sale of repair parts
We are able to do garage door replacement in Sherwood if your door is beyond repair. However, this drastic measure is not always necessary. When you call Garage Door Co. Sherwood, it is possible for us to do torsion spring repair on heavy garage doors, as well as extension springs repair on lighter doors. Broken spring repair is necessary to the correct function of your garage door. If your garage door is not opening or closing properly, we can also do a garage door cable repair, as well as help if you have a door off track. If part of your garage door has been damaged, we can also replace garage door panel pieces.
At Garage Door Co. Sherwood, we also sell garage door repair parts. This makes getting the parts you need for your repair easy, and our trucks are always stocked with the necessary parts for each job as well. However, we do not recommend that you do your own repair work unless you have been specially trained to do so for the sake of your safety.